The Isle of Capri Boonville is located on a stationary boat in Boonville, Missouri. Guests will have access to over 900 gaming machines and nineteen table games spread over a 28 000 square foot floor area. The hotel has 114 rooms and 26 suites and all the rooms offer Wi-Fi, flat screen televisions and more. The casino area also offers live entertainment and restaurants. Isle of Capri Boonville also features an 8000 square foot ballroom and banquet space for events. These events include weddings, trade shows and headline music acts.
The Isle of Capri Boonville Room Selection
The rooms at Isle of Capri Boonville start at $79 with the top range suites starting at $119. Check in times are between 8am and 4am with 24 hour check in available Fridays and Saturdays. Standard rooms come with a choice of one king or two queen beds. All rooms are carpeted and feature modern décor and furniture. Guests get complimentary Wi-Fi access, an in room safe, an in room coffee maker as well as a refrigerator. Standard rooms also contain 42" High Definition television sets. The Jr suite includes all these features as well as a soaking tub and a selection of bed options.
Isle of Capri Boonville is Pet Friendly
For guests who wish to bring along a furry friend, Isle of Capri Boonville offers pet friendly rooms. Currently pet friendly rooms cannot be booked online, guests need to call in to the front desk to reserve a pet friendly room, pets will not be allowed in standard rooms. Guests who request pet friendly rooms will also need to pay a $40 pet cleaning fee. Certain terms and restrictions apply for pet friendly rooms. More info can be obtained from the Isle of Capri website.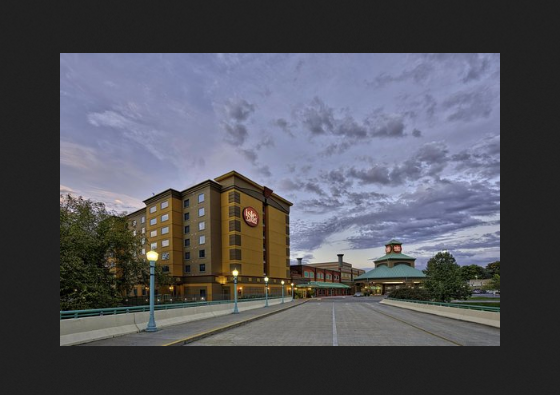 Entertainment and Attractions
With a 28 000 square foot Casino floor, there is a great variety of casino games available to players like the selection at https://onlinecasinogamesca.com/microgaming/ available to Canadians playing online. There are slot games, video poker, Black Jack, Craps, Roulette and more. If you want a break from the great casino, there is the Hail Ridge Golf Course within driving distance as well as the Les Bourgeois Winery and Vineyards. There is also a 600 person barge that offers trips down the Missouri River.
The Amenities and Buffets
Isle of Capri Boonville offers guests a selection of great buffets three times a day. The breakfast buffet starts at $9.99. The lunch buffet starts at $11.99, $15.99 on Sundays. Dinner buffets are available starting at $16.99 Sunday to Thursday, $19.99 Fridays to Sundays. There are three restaurants available on the boat. Farmer's Pick uses local, fresh ingredients to prepare breakfast, lunch and dinner to guests and players. They also offer brunch on Sundays. Trade Winds Marketplace and Faradays Bistro offers a variety of menu items, from burgers to fine dining. Both are open 24 hours on Fridays and Saturdays.
Valet parking is available for $2 as well as free RV parking in the west lot. Please note that there is no RV dump available on site. Senior discounts are available to over 50's on Tuesdays and Thursdays. For any further information or bookings, Isle of Capri Boonville can be contacted on a Toll-Free number – (800) 843-4753. You can also visit the Isle of Capri Boonville website.